Littleton Mold & Asbestos Attorneys
Skilled Environmental & Toxic Injury Lawyers Serving Englewood, Littleton, Denver & Surrounding Areas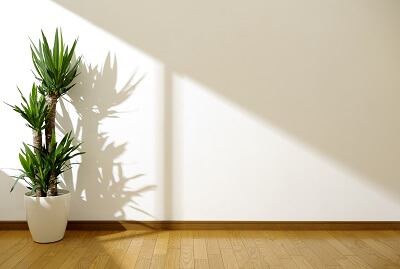 ​If you spend much time watching television or reading the news, you may have heard about mold and asbestos injuries. Exposure to toxic substances can have devastating health consequences.
​If you or a family member is sick as a result of exposure to mold or asbestos, call Curtis | Walton Law. Our Littleton mold and asbestos lawyers can evaluate your situation and advise you of your legal options in a free consultation.
To learn more about how we handle mold and asbestos claims, call our toxic mold lawyers at

(720) 815-4402

or contact us online. We offer legal representation in Littleton, Englewood, and surrounding areas.
Toxic Mold Injuries
Mold commonly grows where moisture is present, such as:
In a home or building with insufficient ventilation
Or plumbing leaks
Heavy or long-term exposure to mold can have a variety of health effects, including toxic mold syndrome.
What Are the Symptoms for Toxic Mold Syndrome?
So how do you know if mold is making you sick? While there is not one single set of symptoms for toxic mold syndrome, doctors may diagnose a patient with this condition when he or she exhibits a variety of symptoms associated with exposure to mold.
Some common symptoms experienced after significant exposure to mold include:
Sneezing
Coughing
Wheezing
Watery eyes
Skin irritation
Increase in allergy and asthma symptoms
Increase in COPD (chronic obstructive pulmonary disease) symptoms
What To Do if You Suspect You Have Been Exposed To Mold
If you suspect that your health issues are caused by exposure to mold, the first thing you should do is to consult with a medical professional for treatment. After you have received the medical care you need, you may want to consult with a mold attorney to discuss options for compensation.
We have extensive knowledge of Colorado law regarding environmental harm and toxic injury and a strong commitment to fighting for our clients. Read our case results and testimonials here!
Asbestos Causes Serious Illness
Asbestos has been linked to serious and incurable health conditions, including:
Mesothelioma
And asbestosis
Both of these conditions are caused only by exposure to asbestos. Unfortunately, it can take decades for symptoms to appear. If you have been diagnosed with an asbestos-related illness, you may want to consult an experienced personal injury lawyer to learn about your legal options.
Need a toxic mold attorney near you? Schedule your free consultation!
Which Industries Have High Exposure to Asbestos?
Workers in certain industries and trades with high exposure to asbestos include:
Plumbers
Electricians
Machinists
Chemical operators
Insulators
Pipe fitters
Engineers
Power plant employees
Sugar factory workers
Asbestos particles are inhaled into the lungs, where they become trapped and cause damage. With long term exposure, people are at risk of mesothelioma, which is a deadly and incurable cancer.
In addition, exposure to asbestos has also been linked to other cancers. Our mold and asbestos attorneys in Littleton can review your case and explain your legal options.
Highly Competent & Empathetic Legal Representation
Our dedicated personal injury lawyers have been recognized by our clients and peers for the quality of our legal representation.
Our attorneys and firm have been recipients of Attorney and Practice Magazine's Top 10 Personal Injury Law Firm, 10 Best Attorneys in Client Satisfaction from the American Institute of Personal Injury Attorneys (2016 and 2018), and The National Trial Lawyers Top 40 Under 40.
Reach out to Curtis | Walton law today at

(720) 815-4402

or contact us online for justice driven toxic mold attorneys to help you fight for what is right.
Our Testimonals
Real Stories From Real People
"My current lawyer is Danielle Curtis. She is a wonderful person who cares about you as a person. She has constantly called and checked in and given me updates on my case She cares about you as a person. She is a hard working individual that I highly recomm"

- Greg H.

"I cannot say enough good about my experience with Curtis/Walton Law. No one ever needs a lawyer when things are good, so when we are not at our best, this law firm is. I highly recommend Danielle Curtis."

- Sonja N.

"Danielle you rule, you never give up!"

- Greg H.
Recent Verdicts & Settlements
We Deliver Results for Our Clients
Mold & Asbestos Case $330,000

Our client's home flooded, causing property damage and illness due to mold.
Reliable Communication

We pride ourselves on our consistent communication and are committed to keeping clients updated on the status of their cases.

Willing to Travel to You

When an injury makes travel difficult, our attorneys are willing to meet you at home or in the hospital, so you can focus on your recovery.

Responsive to Your Needs

Our attorneys are available by phone, email, or text after hours and on weekends to ensure that you get the legal care you deserve.

Access to Experts

We have fostered relationships with respected doctors and specialists to ensure you get high-quality care with no upfront costs.

Individualized Legal Care

We believe that our clients deserve tailored solutions and are focused on treating each client like our only one.

Committed to Our Community

We are avid members of Colorado's biker community and are proud to fight for them when they need us most.